The Framework
The open bi Framework - Business Intelligence perfectly integrated.
First things first: Your data stay where they belong: In the source application!
This principle we follow consistently across all application scenarios. Working with us you do not have to implement a new data base for the umpteenth time. You can rely on your exisiting stable systems. You can say that we look at your infrastructure from a bird's view and only pick those data relevant for the particular scenario.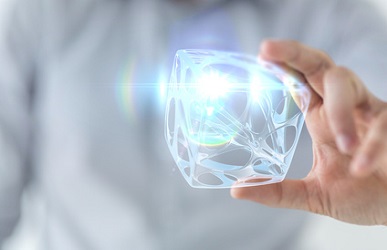 As a technology platform the open bi Framework offers you:
Connectors to a great variety of diverse data sources
Read and write communication with the data sources
Easy combination of data from diverse data sources
APIs for custom solutions and specialized applications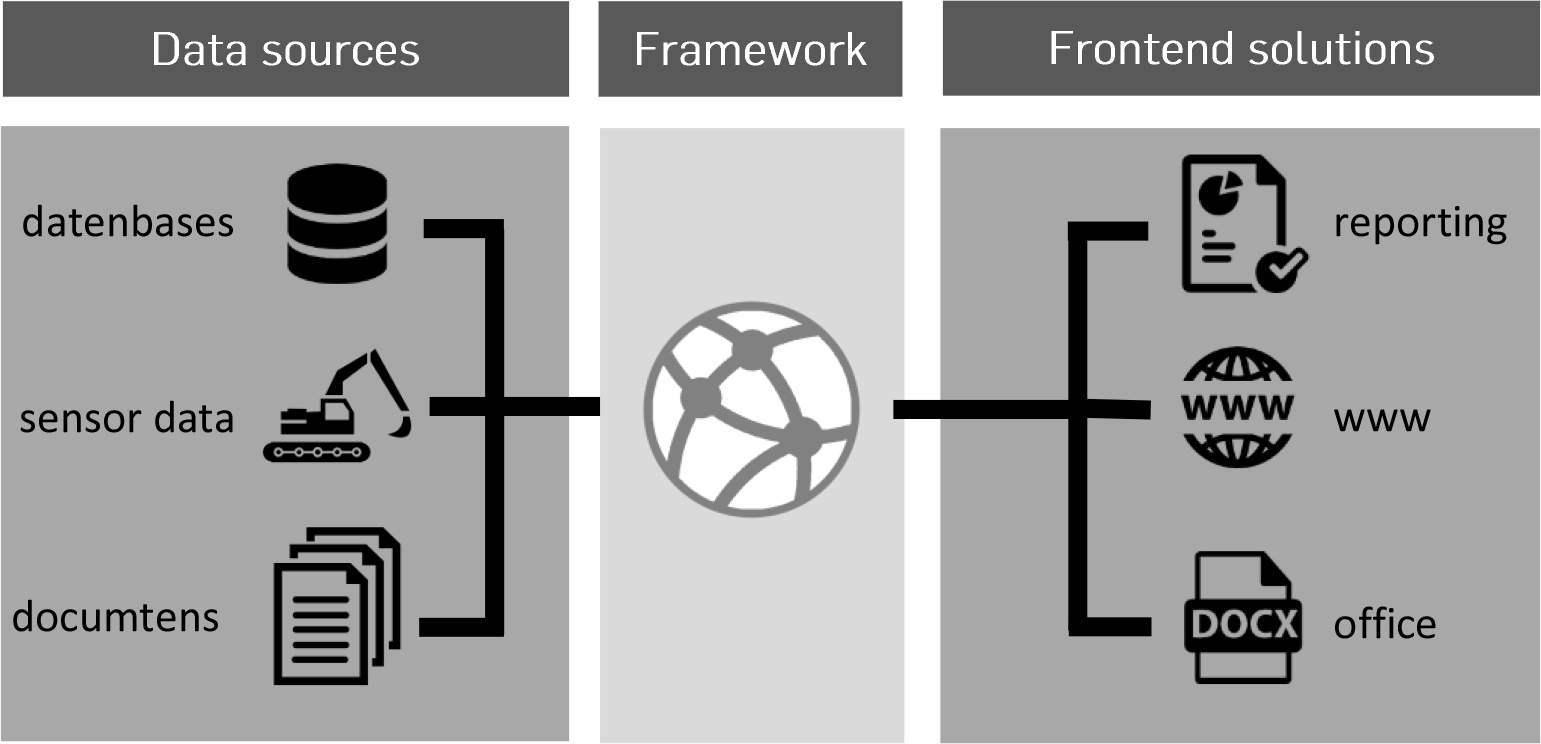 This innovative approach offers many benefits:
No time and cost intensive preparations to harmonize data structures
More time to ensure data quality
Data from any source systems can quickly be integrated and shown simultaneously
Not only reading, but also writing of data is supported
Flexible UIs for data access tailored to your needs
Core Components of the open bi Framework:
The following Core Components distinguish the openBI Framework aus:
Session Management controls the user and data source connections
Persitency stores configuration data for users, settings, layouts etc.
Unified Data Language and Unified Command Language standardize the diverse, proprietary data semantics and commands of the data sources. Connectors work as universal translators.
Unified Write Back pushes data into the data sources – and supports planning and simulation scenarios as well as creating, changing and deleting documents in the data source
In-Memory-OLAP aggregates data from OLTP data sources (OLAP vs. OLTP). You can create personalized views on the data independently from the views in the data source. Open bi decides automatically how to best fetch and prepare the data.
Unified Security enables authorization on data across data sources, even for data sources that usually do not offer such a feature (e.g. ERP systems)