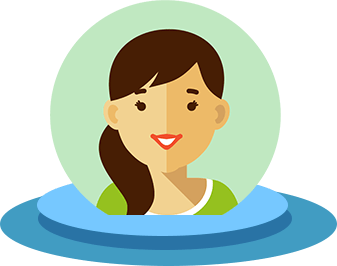 the brand new artifical intelligence platform
maja.AI is the first artificial intelligence platform developed by bi excellence. We took our years of experience in the field of business intelligence and combined it with a new technology that is artificial intelligence.
You may probably heard of voice assistants like Alexa, Siri or Google Now. Maja is handling your data much more carefully and is also learning new things in a lot of different fields. The technology is based on our own openBI server which enables Maja to connect data from different sources and become even smarter in the specific fields.
connect, learn, express
Maja is working in three different stages. At first she is capable of gathering information from a lot of different sources, which she is connecting in an intelligent way. She is not only learning from different sources but also through interaction with humans, which is her way of training. With the use of neural networks she is able to establish semantic connections between different questions. Lastly she can give you the right answer through one of her many channels.
Maja is present in every Channel
It doesn't matter if you are interacting with Maja through Amazon Alexa, Amazon Echo, your own mobile app or a chatbot on the website - we call those 'channels' to interact with Maja - the plattform underneath is always maja.AI with a common set of questions, answers and artificial intelligence.
visit www.maja.AI